The best excursion destinations in the Black Forest
From the Hotel Schliffkopf into nature
Even though our hotel is located in the middle of nature, our Black Forest excursion tips and nearby towns worth seing are excellently connected via the Schwarzwaldhochstraße. Built in 1932, the road runs over 60 kilometres from Freudenstadt to Baden-Baden.
Actually, there can't be enough stops along the way: Time and again, views and panoramas open up into the Black Forest valleys, into the Rhein plain and neighbouring Alsace, all the way to the Vosges mountains, and on a clear day, even as far as the Alps. The drive to the destination is an experience itself - however, many destinations can also be reached by foot or bicycle.
Excursion destinations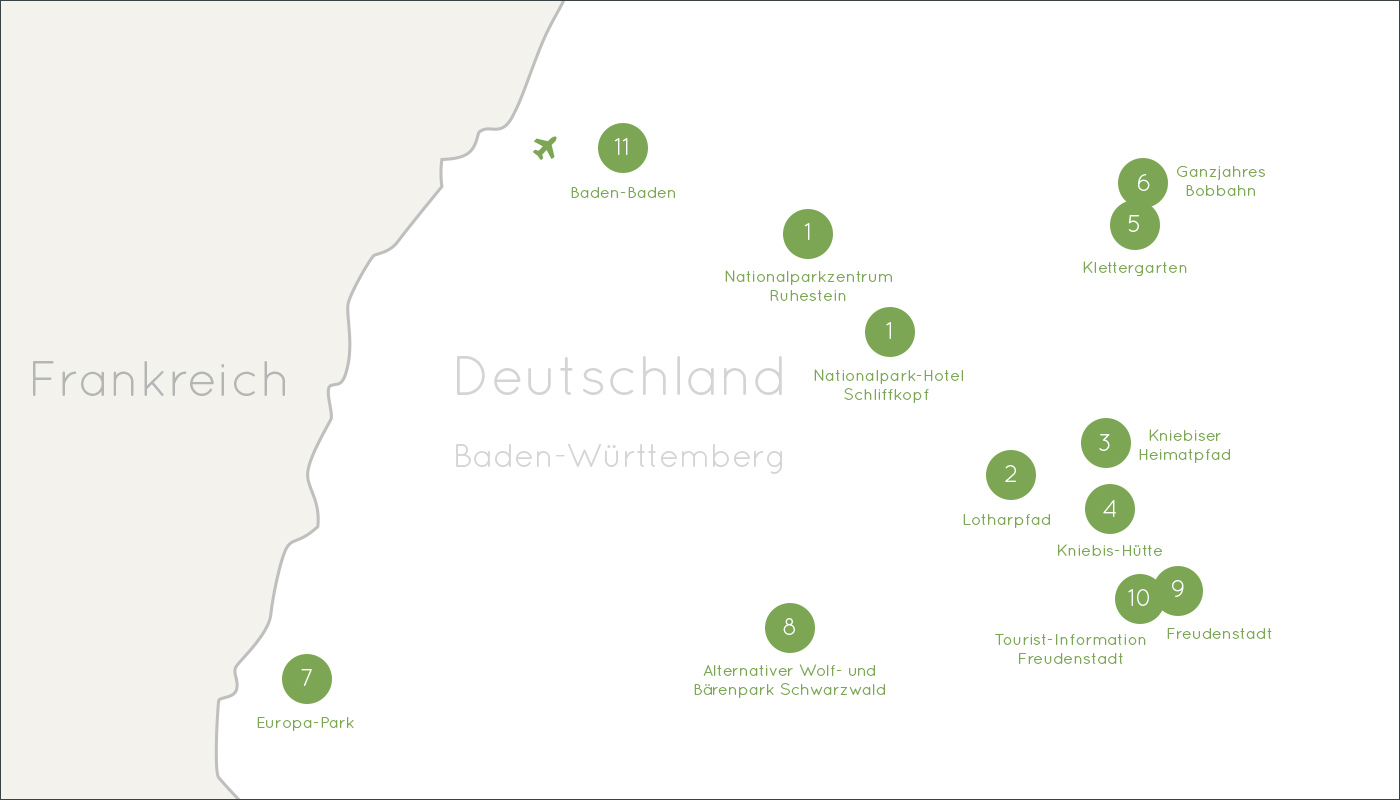 Experience the Black Forest and its sights from the Naturhotel Schliffkopf

Ruhestein National Park Centre
With its new, interactive exhibition on the wilder forest, a cinema, the Bridge of Wilderness, a shop and a café, the National Park Centre is an additional, exciting destination in the middle of the beautiful nature of the Northern Black Forest - no matter, if the weather is good or bad.
Distance from hotel: approx. 3 kilometres
Day off: Monday
Schwarzwaldhochstraße 2, 77889 Seebach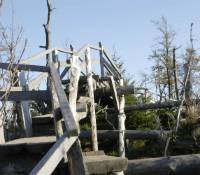 Lothar Trail
It was created after the hurricane "Lothar" left behind a 10-hectare area of storm debris on 26 December 1999. It is a unique educational & adventure trail that leads on paths, ladders and bridges through a nature that shows its most magical sides completely untouched by human hand.
Distance from the Nationalpark-Hotel Schliffkopf: you are there in just a few steps.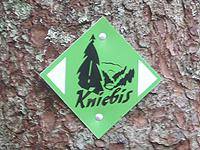 Kniebiser Heimatpfad
In autumn 2010 the Kniebiser Heimatpfad was designated a Premium Hiking Trail by the German Hiking Institute. It is about 10 kilometres long and starts either at the hiking board on the school square in Kneibis or at the "Schwarzwaldhochstraße" visitor centre at the Kniebis hut. The trail, which by the way won the thrid place among Germany's most beautiful hiking trails in 2008, leads aroud the village through forest, meadows, heath and moore. Information boards provide a lot of interesting facts about the forest management then and now.

Distance from Nationalpark-Hotel Schliffkopf: approx. 10km
Climbing garden
Several parcours from tree to tree with varying degrees of difficulty can be mastered at Mehliskopf leisure centre. They also offer speical downhill rides – with a Bullcart you first go up by ski lift and than back down again with a very special ride experience.

Distance from Nationalpark-Hotel Schliffkopf: approx. 27km

www.mehliskopf.de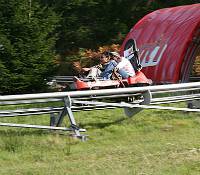 All-year bobsleigh run
All year round, you can experience a varied bobsleigh ride here with numerous steep forest curves, meadow curves and water crossings. With a total lenght of 1.300 meters and an average gradient of 8, you can of course determine your own speed.

Distance from Nationalpark-Hotel Schliffkopf: approx. 27 km

www.mehliskopf.de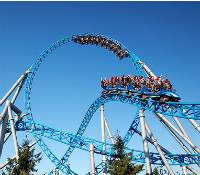 Europa-Park Rust
Germany's largest theme park is located around 80 kilometres from the Schliffkopf National Park Hotel and offers family fun for all ages on a total area of approx. 850.000 square metres.

www.europapark.com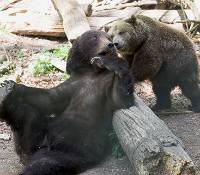 Wolf & Bear Park in the Black Forest
In the Wolf & Bear Park you will find numerous large and small bears and wolves living in the wild. The park wants to draw attention to the mistreatment of wolves and bears and offers everyone the possibility to take over a sponsorship or to donate for the construction of the outdoor enclosure.

Distance from Nationalpark-Hotel Schliffkopf: approx. 46km

www.baer.de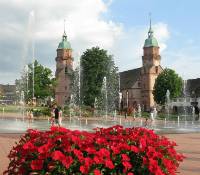 Freudenstadt
Founded in 1599, Freudenstadt is the youngest of all towns in the Northern Black Forest. The market square, which stands on its historic outlay, is the largest in all of Germany. Lively hustle and bustle fills the 5-hectare area on market days - street cafés, restaurants and the angular town church line it.

Distance from Nationalpark-Hotel Schliffkopf: approx. 22km

www.freudenstadt.de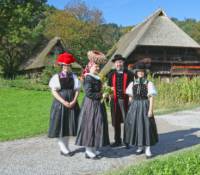 Black Forest Open-Air Museum
Up to 400-year-old Black Forest farms from all over the Black Forest – all rebuilt around the "Vogtsbauernhof" in Gutach – provide insights into the life of earlier generations. Just like here, once people cooked, slept and worked.

Distance from Nationalpark-Hotel Schliffkopf: approx. 45km
www.vogtsbauernhof.de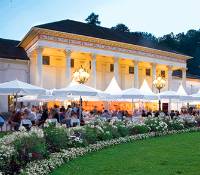 Baden-Baden
For centuries the world-famous spa town has attracted celebrities, artists, writers and all those for whom everything revolves around the water. The architecture is elegant, the casino is dazzling and the art, museums and festival theatre are of international fame. It is the city with the highest density of millionaires in Germany.

Distance from Nationalpark-Hotel Schliffkopf: approx. 40km
www.baden-baden.de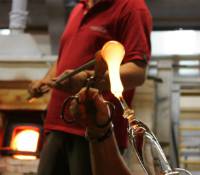 Dorotheenhütte Wolfach
Glassmaking is an art that is still very traditionally practised in the Black Forest. Visit the last active mouth-blowing hut in the Black Forest. You can even blow your own vase here or visit the glass museum and the year-round Christmas village.

Distance from Nationalpark-Hotel Schliffkopf: approx. 43km
www.dorotheenhuette.info
Alpirsbacher Klosterbräu
Alpirsbacher Klosterbräu awaits you at the time-honoured Alpirsbacher monastery. During a guided tour through the brewery museum and the family brewery, you will experience the art of brewing at first hand.

Distance from Nationalpark-Hotel Schliffkopf: approx. 39km
www.alpirsbacher.de
Gutach - Summer Toboggan Run
The Black Forest bobsleigh runs 1.150 metres down the mountain over roundabouts, jumps and through tunnels - a racy pleasure! A lift system brings you comfortably to the top station with your toboggan.

Distance from Nationalpark-Hotel Schliffkopf: approx. 45km
www.sommerrodelbahn-gutach.de
Leisure and Sports Centre Mehliskopf
Action is the order of the day here. Whizz down the mountain on downhill carts, so-called Bullcarts. Archery. Take-off on the bungy trampoline. Summer tobagganing. Climbing.

Distance from Nationalpark-Hotel Schliffkopf: approx. 20km
www.mehliskopf.de
Golf courses nearby
Golfclub Freudenstadt (special conditions), 18 holes, distance approx. 23 kilometres
Golfclub Alpirsbach, 9 holes, distance approx. 40 kilometres
Golfclub Baden-Baden, 18 holes, distance approx. 40 kilometres
Golf de la Wantzenau, Alsace, 18 holes, distance approx. 50 kilometres
Golf de la Soufflenheim, 18 holes, 9 holes, 6 holes, distance approx. 80 kilometres
Golfclub Schloss Weitenburg e.V., Starzach-Sulzau, 18 holes, distance approx. 60 kilometres