YOGA AND RELAXATION
Yoga, Wellness, Nature & Pleasure
in the middle of the Black Forest National Park
Take your time - do something good for your body and mind. Enjoy our all-round feel-good package during your yoga time-out at 1.025m above everyday life: relaxing yoga classes, family atmosphere, excellent food made from fresh, local products as well as an extensive care and relaxation offer in our BergSpa. Discover the powerful nature of the Black Forest National Park, find peace and inner balance.
Holiday packages for your yoga time-out: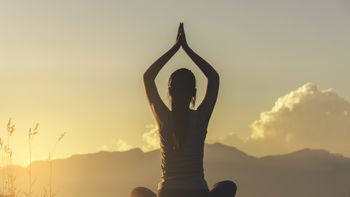 Yoga Weekend with Stefanie Kathi Baader
Your culinary delights

Your course programme
Fruits and mineral water during your course units for refreshment in between

4x practical sessions (60 - 90 min)

1x theoretical session 

1x mindful walk

Course leader: Stefanie Kathi Baader
Your Schliffkopf-inclusive services

Additional information
The price is per stay plus visitor's tax.
Course fee is included in the price

.

Minimum participants

: 4 people

Maximum participants

: 12 people
Please understand that the course can be cancelled up to 3 weeks in advance if there are not enough participants.
Unused services will not be reimbursed and lose their validity with the expiration of the reservation.
The discounts of the Schliffkopf Regular Guest Card apply to the arrangement and the additional costs, but not the course fee.
Cancellation policy
Cancellation is possible free of charge up to 7 days before arrival.
In the event of a shorter cancellation, we can unfortunately only waive the sending of a cancellation invoice amounting to 100 % of the price if it is possible for us to re-let the room immediately. The same also applies in the case of early departure.